Emmanuel started his life as a
child soldier

in the war-torn region of Southern Sudan in the early 1980s. He was eventually rescued by a British aid worker Emma McCune and smuggled to Kenya where he was put in school.
He overcame a huge number of struggles to become a successful and acclaimed recording
artist

and

peace ambassador

. He now lives in Toronto, Canada.
Since a young age, Jal has supported his community to access educational opportunities similar to those provided by Emma and her friends.
In 2009 Gua Africa was officially formed
to support those affected by war and poverty. The charity has trained and educated South Sudanese refugees to becoming first-class professionals in medicine, law and education. Drawing on his personal experiences and background, Emmanuel speaks and performs with a strong message of reconciliation and peace, and has addressed the
UN, US Congress, the Carter Centre
and the very highest level of several governments.
In 2008 a full-length documentary Warchild on his life was released.. In the same year, his autobiography, (of the same name), was published by Little Brown.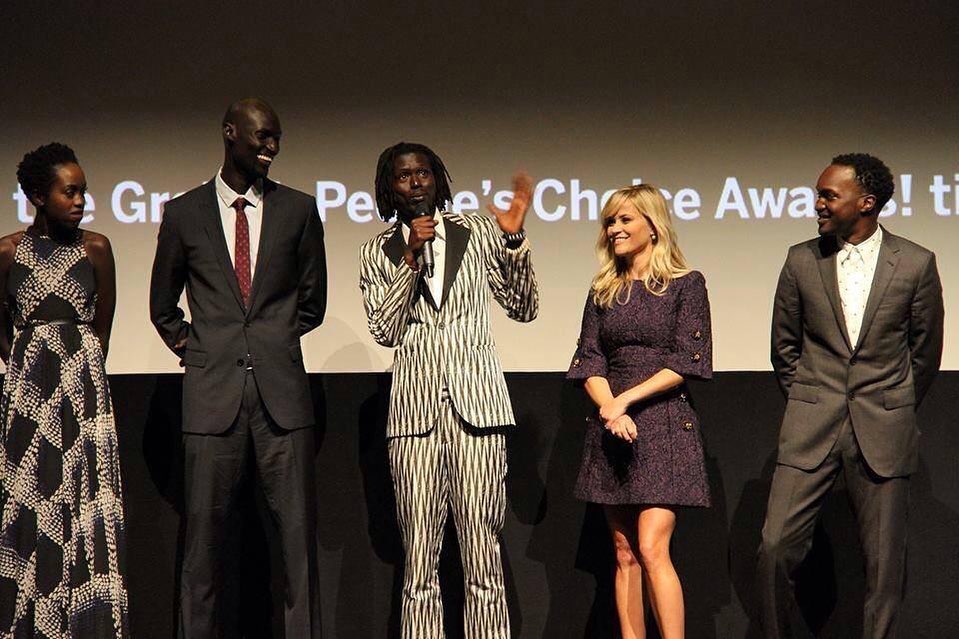 Emmanuel
co-starred with Reese Witherspoon
in the Warner Brothers motion picture,
The Good Lie
in 2014 which tells the story about the journey of four young Sudanese refugees (based on The Lost Boys of Sudan) who win a lottery for relocation to the United States.
In 2010, Jal released
'We Want Peace'
, part of a wider campaign of the same name that called for peace, protection and justice for all of Sudan, as well as calling for an end to all conflicts that affect innocent people around the world. This campaign is supported by a number of A-list stars and leaders, including
George Clooney, Alicia Keys, Richard Branson, Jimmy Carter and Kofi Annan
.
For his outstanding commitment to peace building, Jal has been awarded the
Vaclav Havel International Prize for Creative Dissent 2018, Desmond Tutu Reconciliation Award 2017, Hero in the global campaign against violent extremism – UNESCO 2016, The Hunt Humanitarian Award, The Dresden Peace Prize, The Common Ground Award
and been recognised by Ban Ki Moon at the UN for his activism.