Kakuma Refugee Camp, NW Kenya.
Kakuma Refugee camp has become a forgotten refugee crisis. The camp was established in 1991 and numbers have steadily increased to 227,986 refugees and asylum seekers in Turkana, North West Kenya.
Every year funding is cut and the camp (alongside many African refugee camps) remains underfunded; offering the absolute lowest standard provisions from the international community whilst battling it out in the harshest living conditions.
Over half the refugee population in Kakuma come from Emmanuel's home country of South Sudan. Only 1/8th of South Sudan's population are now being educated in primary schools and less than 50% of these young people will be educated to secondary school level.
In Kakuma, primary schools are cramped with over 100 in each class and many can't afford the fees for Secondary School.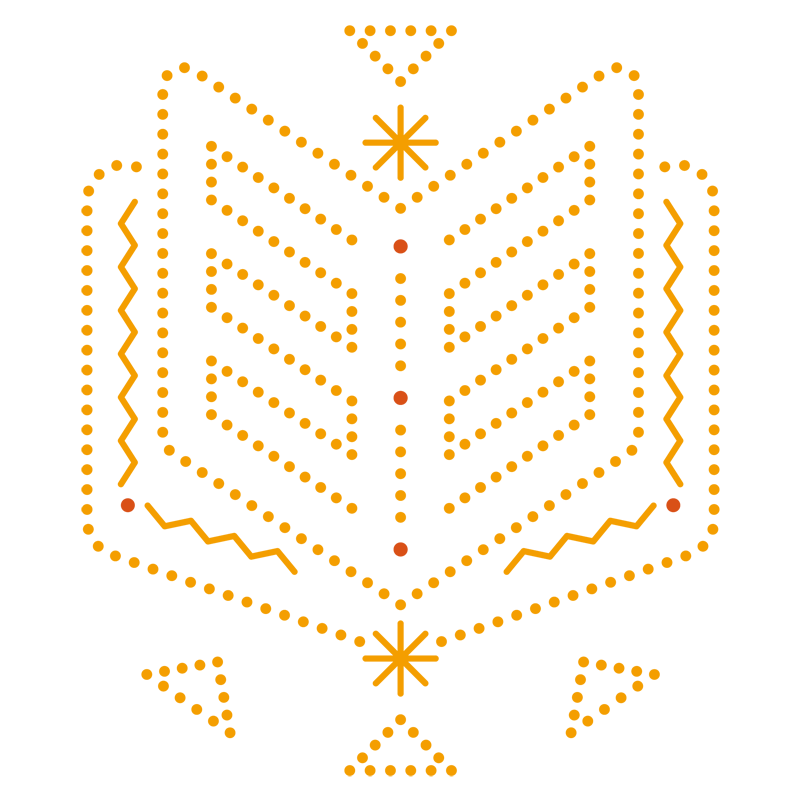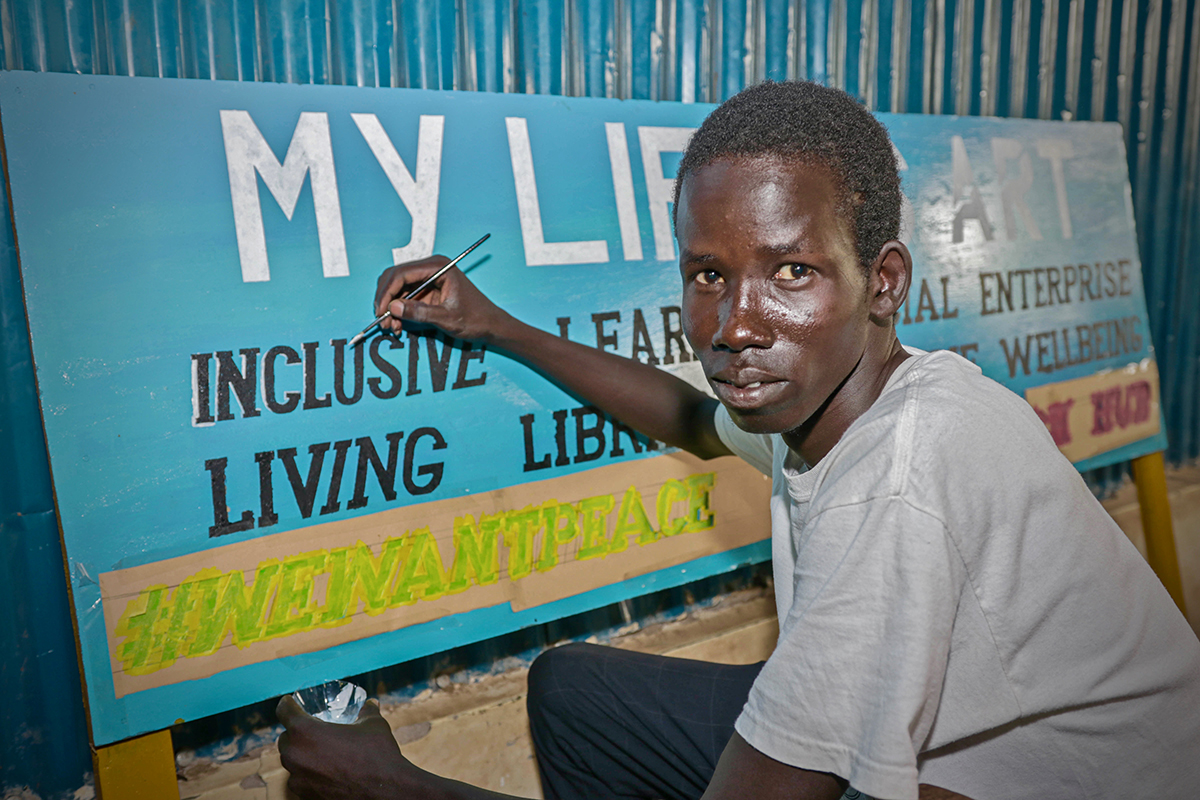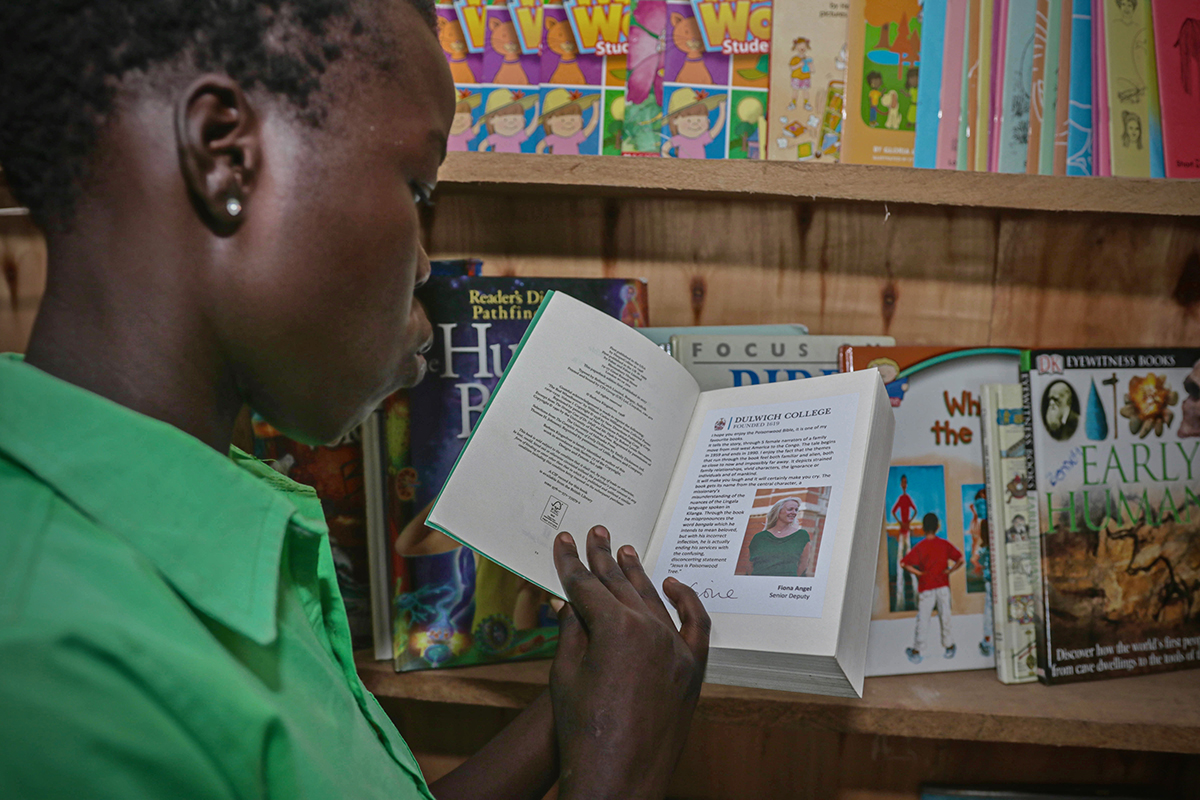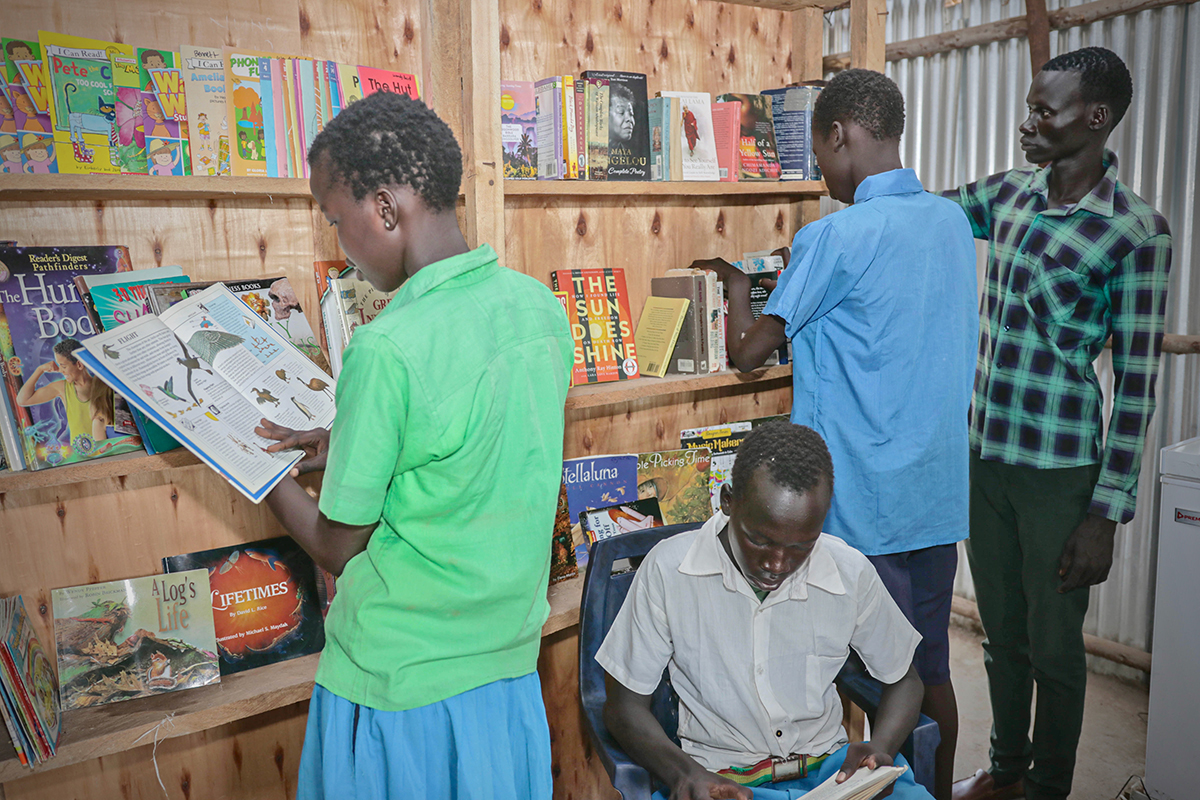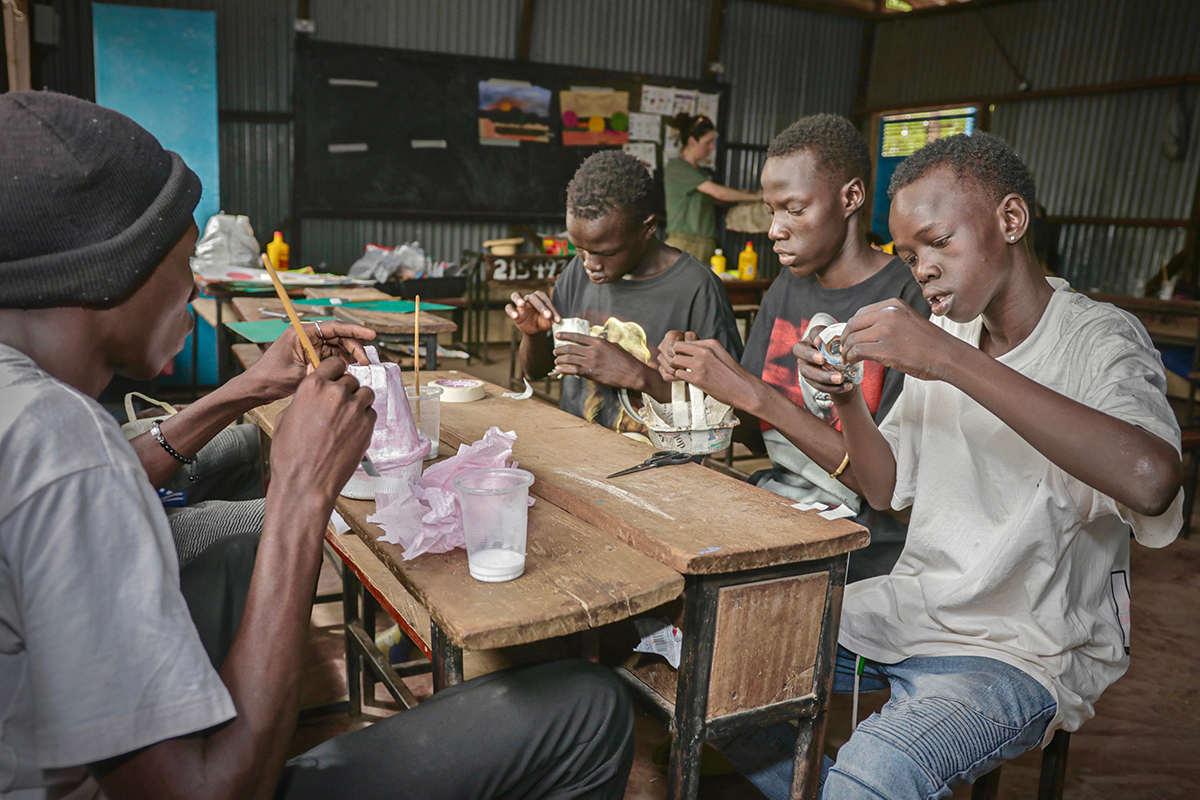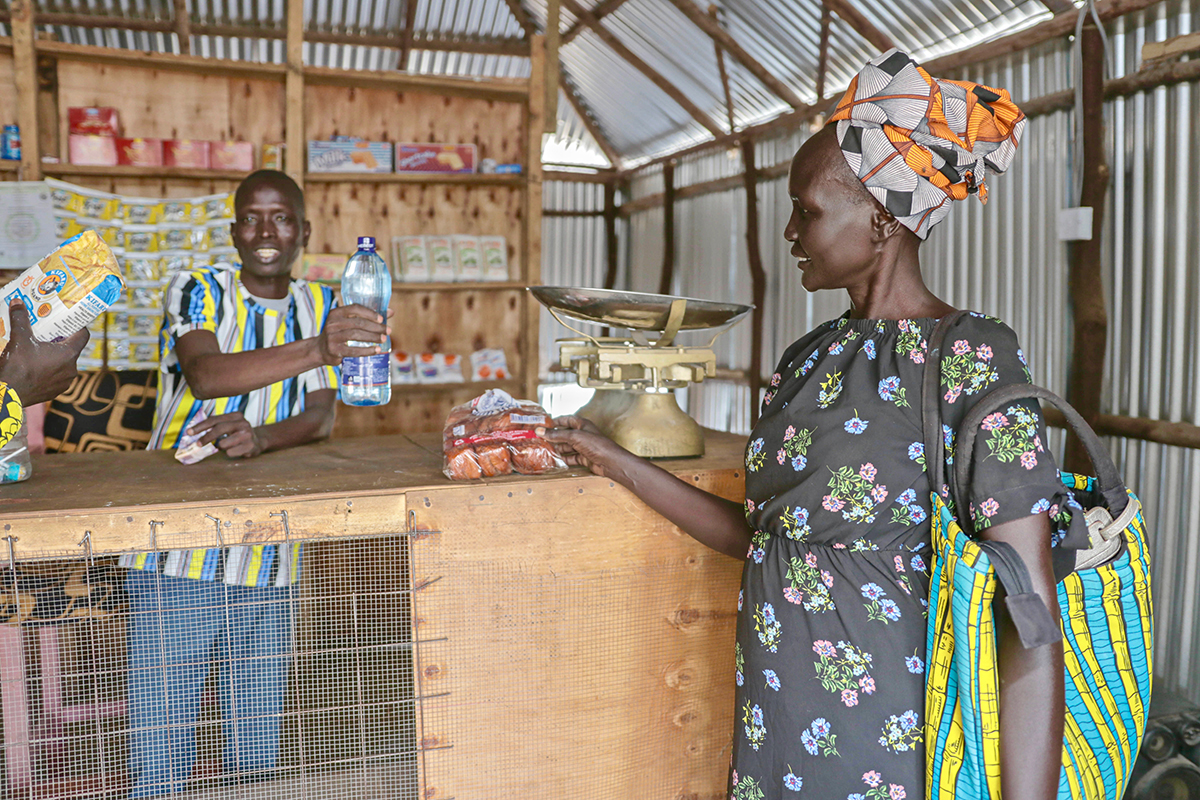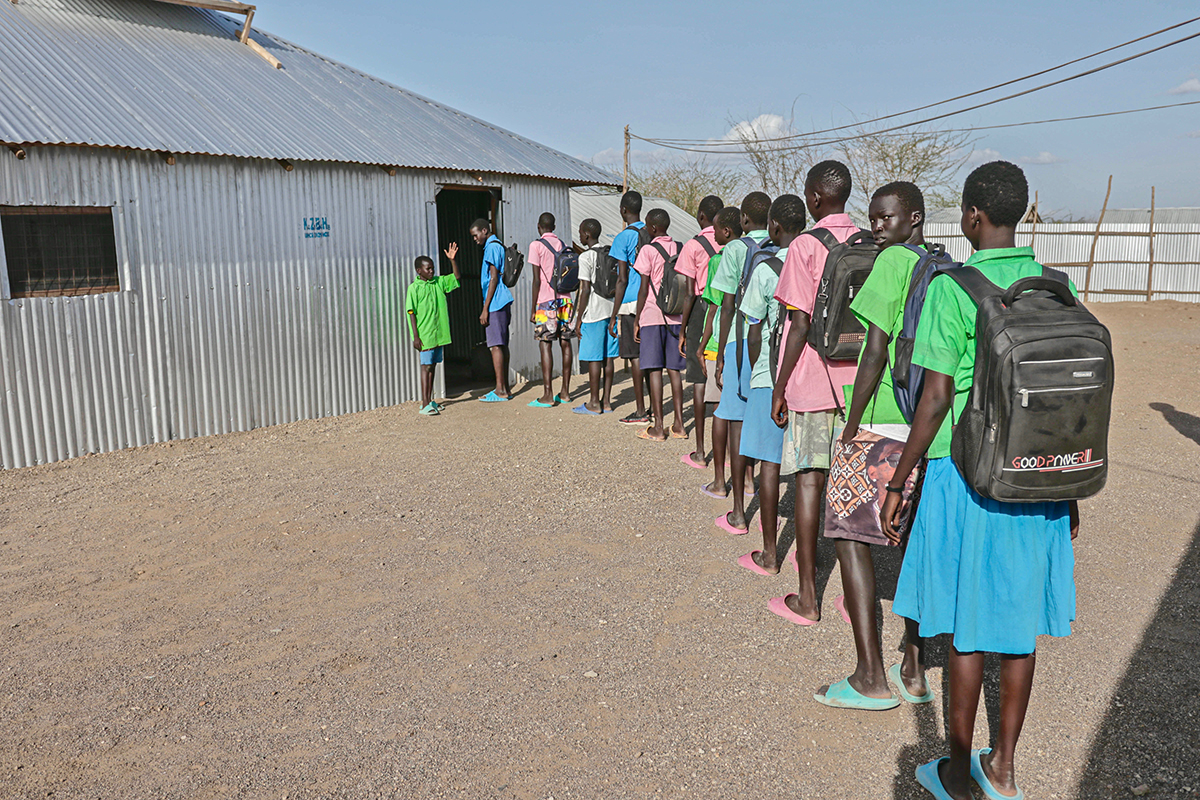 Our inaugural Gatwitch Hub is a refugee led project space at the heart of the South Sudanese community in Kakuma Refugee camp, Kenya. We aim for the hub to become a fully self- sufficient and inclusive educational, wellbeing and non-for profit enterprise space. Gua Africa is committed to developing it as a safe space where diversity of people with wide ranging skills, talents and creativity are shared, nurtured, and celebrated.
Our core aim is to empower, support and educate those on the pathway to developing a nation and lead on the collective aim to be self-sufficient and effective in the development of the communities in which they work. Through the success of this hub we would like to use it as a model to replicate in other areas, most notably back in South Sudan as the country restores itself after decades of war and instability.
We are committed to six sustainable goals:
To develop an educated body of leaders who will in turn lead and embed the AIA program. Core aims include developing how to be empathetic ally? How to work together towards equality and respect across gender, sexual orientation, disability, religion, tribes, race, and ethnicity.
AIA is supported by our educational partners in Kenya and Dulwich College London, UK.
To develop opportunities and programs for women to support their specific needs educationally and wellbeing. To 'level up' leadership within the community and Hub.
Workplace gender diversity helps increase productivity, creativity, improves performance, and as established, boosts collaboration throughout the community.
We are committed to providing education and holistic care for the most vulnerable children in Kakuma within the South Sudanese community. We offer extra primary school classes for have been orphaned and are in need of full-time care and support.
This additional learning is crucial as children finalise their primary school education and embark on secondary school.
A flexible learning and workshop space with a garden for wellbeing purposes and for growing both edible and environmentally improving plant life. Gua Africa is committed to funding and maintaining the Library and Kitchen Garden in partnership with Kenyan, UK and US schools, Libraries, garden centres/ farms and community groups.
To provide opportunity for start-up enterprise we offer small and flexible space in the hub as a testing ground with minimal overheads and support.
Small business models will apply for the program through the leaders and a member of Gua Africa board. Non-For Profit Gatwitch Club hotel and shop. The Hotel (café) will provide food and light refreshments at low cost and as part of educational and wellbeing workshops. This is a zero waste zero alcohol establishment with health, culture, and wellbeing central to its food philosophy. The hotel is an integral part of the wellbeing ethos of the hub and linked directly to the living Library kitchen garden.
The hub and workshops are initiated and developed by community leaders under the guidance of our founder Emmanuel Jal, with support from the Gua Africa team Kenya and UK, and in collaboration with My Start and partners. We provide a blended learning network, both virtual and visiting specialists who mentor, teach and train hub leaders and members of the community. They further support on specialist areas of academic, creative, and vocational learning as well as holistic and wellbeing practices.
If you are able to help donate, fundraise or offer online leadership to the hub please get in touch.